This coming week is the fourth week of this madness of social distancing where I am at. I'm sure many of you can agree, this time in our lives and society is unlike any other that we've ever encountered. The world has basically stopped, with the exception of essential things (food, medical, etc.). I've been mostly working from home, and I haven't driven my car in a week. Considering its 40+ miles round trip to my workplace, I'm saving a butt-load on gas! My family is doing good, we're not sick, and we're staying home as much as possible. This week Virginia got a stay at home order, so even if we wanted to go out, we couldn't. Its tricky with an energetic four-year-old…all the playgrounds and parks are closed. We have to go on daily walks (even when its crappy weather outside) just to get out his energy, and luckily the beach by my house is still open for exercise. The beach has definitely been a sanctuary for me. Something about it just de-stresses me, I've been visiting it daily on walks and runs.
Anyway, as I discussed in my previous blog post, I have been recording videos like crazy. and posting them to my new instagram account, sandytheclarinerd. I also post those videos to my facebook account (through insta). For my setup, I've got a GoPro mounted on my stand connected to a external mic. Its actually proved to be pretty good! Decent sound quality for such a simple setup.
I've been making it a goal to post something daily. I've learned a lot from going back and listening and deciding what to post. Most of it is crap though, haha.
One of the big things I noticed: I'm not always 100% with the metronome. This was very apparent when I was recording the Oberon excerpt, even at half tempo.
The first two notes are not quite in sync with the met. UGH. And this was the best one.
Speaking of that, I am also not trying to be "perfect". These are not recording sessions, just glimpses into my practice process. I do record a bunch of stuff and go back and select the "least embarrassing" one to post, but they still often have mistakes in them:
I've also been having fun joining in on some virtual clarinet warm ups on Zoom (check it out here: https://www.facebook.com/virtualclarinetwarmups/). Basically, we all play on mute, so I don't hear anyone, and no one hears me. Which is fine, some of these excercises we did I'd rather keep my attempts to myself! Although my husband and son get to hear it all. Haha. I did press record a couple times during the session to see if I wanted to share any of it. Heres one a session focused on voicing. This exercise worked on the "upper break" between partials in the altissimo.
And then there was the articulation session last week. I feel like articulation is one of my strengths, but this kicked my butt anyway. Here's a little excerpt from that:
On Thursday, I had a great time getting out my Eb clarinet and playing through my fundamentals. I recorded a bunch, and was excited to post something until I discovered after I put all my stuff away for the day that I had forgotten to turn on the mic. DOH! So I have a lot of silent videos of me playing Eb clarinet.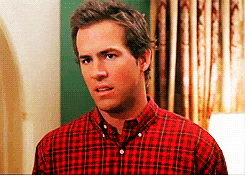 Friday I didn't press record on anything. I had to get some things done for work projects that materialized late last week. I'm sure no one wants to hear me playing Virginia International Tattoo mass band music…or do they? Or creating a click track? LOL
I've been feeling a little tired lately both mentally and physically, so I've decided to take the weekend off of clarinet. I think I'm a five day a week practicer, through and through. I need the time away from the instrument to recharge. That's why my instagram has been quiet since Wednesday. But don't worry! I'll be back at it tomorrow…
And if you're awesome and reading this, I'd like to know what kind of projects you've been working on during this crazy time. Leave a comment! Even though we're all doing our things separately, we're still all in this together!